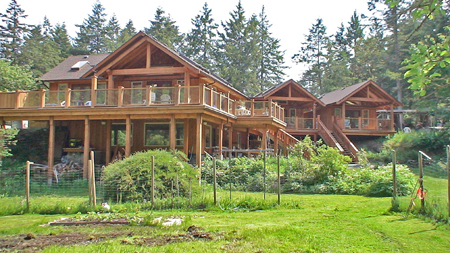 Our Home
Love
In 1956 a young family settled, a new life far from the farm in Ontario, a new beginning on a stunning Island. A house was raised, fruit trees planted and gardens cultivated. A farm was built and a family flourished, nourished from the fertile land and the towering forest.
Love
The years have passed. Love has sown the daily seeds and this enchanted land blossoms in such subtle beauty. Each day, each week, each month, the forest and garden burst with such unique changes. Eye candy!
Love
July 2009 was the change, family renovating the homestead. The foundations flourished and from them grew WURHERE B&B. Six years in the planning, two years of quality building and a new life for this family land.
Love
Share the moments, share the days, share the love! Join us to enjoy a unique Bed and Breakfast on this enchanted acreage.
Our Rooms
Captain Kenny & Mistress Mar
Each suite is self-contained with private entrance and an en-suite with heated floors. Each room also has a fridge, microwave, tv/dvd, WiFI and a private deck. We are just a short walk to Silva Bay Resort and Marina, Page's Resort and Marina, Gulf Island Seaplanes and Drumbeg Park.
Enjoy the luxury you deserve!
Mistress Mar
Queen canopy bed
Private en-suite with bath and shower
Microwave
Coffee or tea
Bar fridge
Wireless Internet
Television
Breakfast is delivered to your room
Captain Kenny
King or twin beds (twin beds must be requested at least four days before your arrival date)
Private en-suite with shower
Microwave
Coffee or tea
Bar fridge
Wireless Internet
Television
Breakfast is delivered to your room
Our Rates and Reservation Policies
All rates are quoted in Canadian funds.

Cancellations can result in unexpected availability so check with us even if we appear to be booked.
Cancellations affect us significantly. When you book a room we block out that room from other potential customers.
All reservations require one night's deposit either by VISA, Mastercard, or cash, paid at time of reserving. The remaining payment is due upon arrival.
Cancellation policy: If you cancel with less than seven days during the low season or 14 days during the high season we will try to rebook the room. However, you are responsible for the cost of the room for any night that is not rebooked.
Reservation changes such as early departure and no–shows constitute a cancellation.
We may require 2 nights' minimum stay on long weekends or at peak periods.
Staying more than three nights? Inquire about our long term rates.

Mistress Mar
$150.00 per night double occupancy

Captain Kenny
$150.00 per night double occupancy
Please call for our Christmas season rates!

All prices are based on double occupancy. We accept Visa and Mastercard, and of course Cash. Payment is due in full at check-in.
Check in time between 3 - 6 pm. For late arrivals please advise us at the time of booking.
Check out time is 11 am
Please no pets
Smoking outside only, in designated gravel area!
Off season adventures at WurHere B&B
The off season is a unique time to visit WurHere Bed and Breakfast. The weather can be so beautiful, so exciting. Yes, there is rain and wind and nature can show its extreme beauty. It is this wildness that bears such excitement. To watch the trees dancing in the wind, the sensational sounds of the wind rushing through the forest or roaring on the ocean and shore is an experience that is so intriguing and rewarding.

Thus the fall, winter and early spring are filled with such wonderful adventures which can be enjoyed by the many walking trails and the privacy of your private cabin and covered deck. This is a private time to share adventurous moments with your partner. These are those self moments when you can be alone and away from the hurried place of life.

The days may be shorter but the clarity of the winter ocean and the openness of the off season forests invite exploration. Dress warm and wear hiking foot wear. The experiences on Gabriola are so unique. The weather can be mild and gentle or wild and exotic. WurHere B&B is located in a mature forest with the ocean and marinas just steps away. Tofino Air can deliver you to Silva Bay which is just a short walk away and we can pick you up or cross on the Gabriola ferry and we can pick you up at the ferry dock.

There are many activities to enjoy in the off season. There are the social events with plays and musical performances as well as the boating, kayaking, fishing, and prawning.

Live the challenge, experience the wonderful difference an off season romantic adventure offers, while enjoying the luxury you deserve.
Getting here
Gabriola is a short ferry ride from Nanaimo. After driving off the ferry continue straight up the hill and follow South Road to the South End of the island. Turn onto Coast Road, which is the same road that leads to Drumbeg Park. Continue on Coast Road until you reach 3200 Coast Road, WurHere B&B.
Useful websites
Gertie bus schedule. This community bus is a flag down service so just find a safe spot to stand on the side of the road and wait for the bus.
BC Ferries for ferry schedule. You can't make a reservation on the Gabriola ferry.
Gulf Island Seaplanes flies from Richmond,directly to Gabriola, into Silva Bay only moments from WurHere.
Gabriola Chamber of Commerce for an up-to-date Events calendar.
Click HERE for some great suggestions on things to do on Gabriola.

Try out the challenging 9 hole golf course at Gabriola Golf and Country Club.
Visit Tourism's BC for information on Culture & History, Dining, Geography, Things to Do, Transportation and Maps.
Go kayaking. Gabriola has several tour operators and kayak rental establishments to choose from. Silva Bay Kayaking, or Jim's Kayaking.
Enjoy the history of Gabriola by visiting the Gabriola Historial and Museum Society website.
Interested in hiking and walking adventures? We have GaLTT Trail maps for sale. Visit their website for more info.
Go Fishing. Silver Blue Charters offers excellent year round salmon fishing charters aboard a 25.5 foot SeaRay Amberjack. Or enjoy a day on the waters with Go Fish Charters, salmon fishing, bottom fishing or sight seeing. Or ask them about prawning and crabbing.
Visit an artist gallery, most especially come during the Thanksgiving Studio Tour. See the Gabriola Arts Council site for more.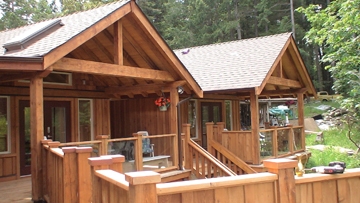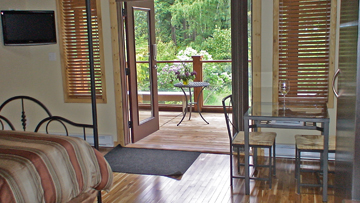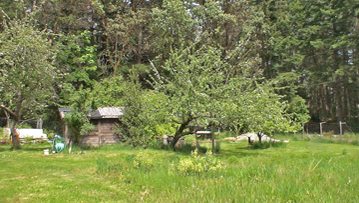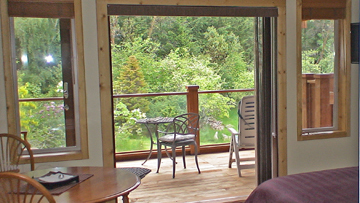 Member of:
Gabriola Island Bed & Breakfast Association
Email: Ken Wur; Phone: 250 247 7345